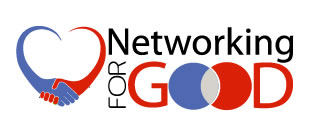 Networking 4 Good is an award winning event series in the DC Metropolitan area that benefits both business and non-profit organizations. A different kind of professional networking, we've taken a whole new approach to making connections for a cause. When you attend N4G, business professionals make excellent contacts while supporting global causes. Non-profits receive media exposure, increased awareness, as well as 100% of ALL event proceeds. N4G creates a buzz and draws crowds while giving back to the community.
[fve]https://youtu.be/FpHd1Hkehag[/fve]
Winner of ILEA DC's "Best Non-Profit Event" Award, Networking 4 Good is the brainchild of Eddie Fam who is the Founder of M2L and President of IMPACT Collective. N4G was launched in response to the lack of affordable and effective networking opportunities that also support important causes in the Washington DC and Northern Virginia area.  As a business owner, Eddie knows how crucial networking is to growing and developing business relationships.
Some of the non-profit organizations that M2L has supported through N4G are Habitat for Humanity, Capital Area Food Bank, Aguayuda, Bite Me Cancer, Joe Gibbs Foundation Youth for Tomorrow, Luke's Wings, PS Charities, Wesley Housing,  Alive!, Arlington-Alexandria Coalition for the Homeless, Community Lodgings, New Hope Housing, Kids R First, Devotion to Children, and the Wolf Trap Foundation. Come to our next event and you'll look at professional networking in a whole new way!
Watch video testimonials below about the impact of Networking 4 Good by members of the non-profit and business communities.
[fve]https://youtu.be/i6rZ5A38KdI[/fve]