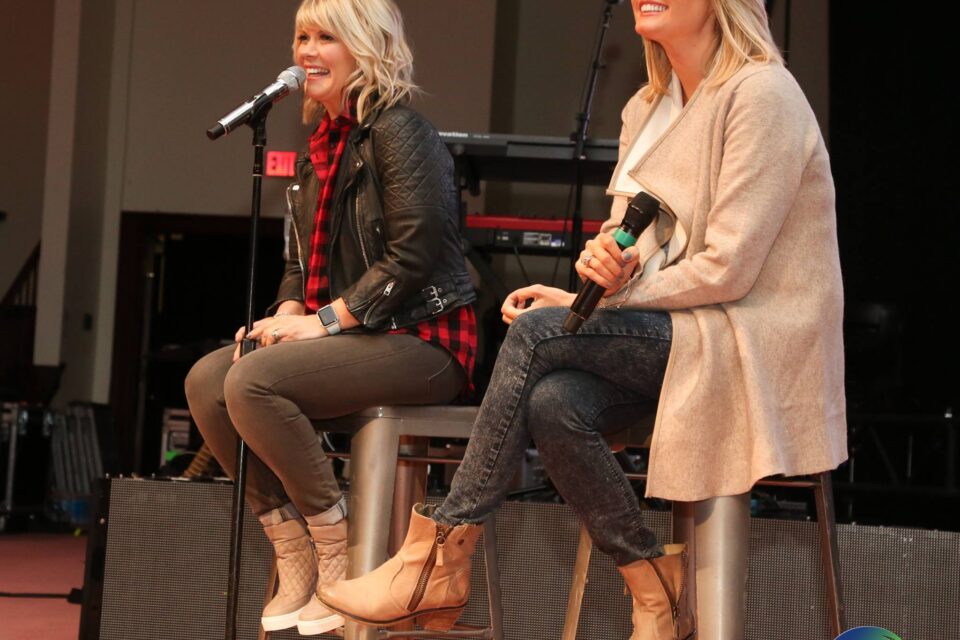 We were so excited that Natalie Grant and Charlotte Gambill asked us to host another Splendor event for the 2nd year in a row at their Dare To Be concert!
On Saturday, January 28th, 2017 IMPACT Collective together with the Meant 2 Live  Foundation hosted Calling All Souls founded by Casey Downer and Beauty for Ashes Women's and Children's Home founded by Cindy Zello at Hylton Memorial Chapel for the Dare To Be women's event. This event brought together women who have endured difficult struggles within their lives and gave them the opportunity to enjoy VIP treatment.
As soon as everyone gathered together, you could feel the excitement and anticipation as the women prepared to meet some of their Christian role models. To top off their excitement,  they were also given goodie bags with from WGTS 91.9 radio station, which consisted of bibles, devotional books, and autographed journals.
Soon after, the women from Calling All Souls and Beauty for Ashes attended an exclusive VIP Q&A with 4 time Grammy Award winner Natalie and Charlotte. Founder of Calling All Souls, Casey was brave enough to ask advice from Charlotte that will stick with her for years to come.
Although the Q&A was an insightful and uplifting experience, the women were even more excited for what happens after – a personal meet and greet with Natalie and Charlotte!  You could feel the excitement coming from the two groups as Natalie and Charlotte entered the room.