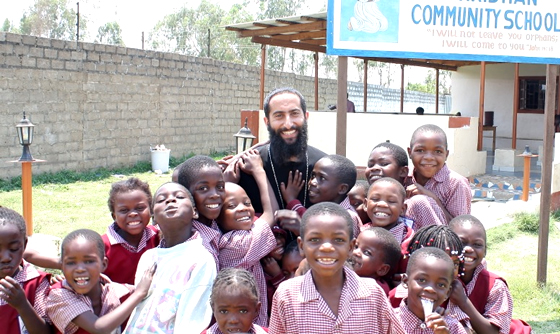 Dear Meant to Live Foundation,
We are so thankful to God that you chose to sponsor the orphans of Zambia (OZ Project).This means so much to the families, teachers and staff, school children, and all of us who get to see transformation and change in our communities every day here in Zambia.
Sometimes the people here get discouraged and lose hope, but your sponsorship of the orphans program has already ignited our community and people are very committed to working hard to change these future leaders of Zambia.
We already see how the Meant 2 Live team has worked tirelessly to achieving lasting success in Zambia. We feel confident in the future projects and really for the care of these precious angels.
Once again we thank you for what you have already done and what you will do. We know God has put our orphan children in good hands.
May God Bless and reward you always,
Father Abraham Fam
Coptic Mission Zambia