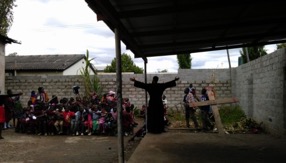 It takes courage to act.
The Easter play performed by St. Abanoub students simply blew us away. We discovered some hidden talents in many of our children, in particular William, a quiet shy boy, who boldly took on the role of the main character – Jesus. The students were very resourceful. They used anything and everything around them for decor.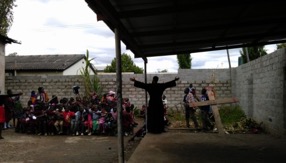 They used shatingas for the guards' uniforms, paint for makeup and blood, tree twigs for the crown of thorns, tree branches for the whips. Jessie, the music teacher, has yet again put together a wonderful Easter play that prepared the spirits of both teachers and students to celebrate the resurrection of our Lord.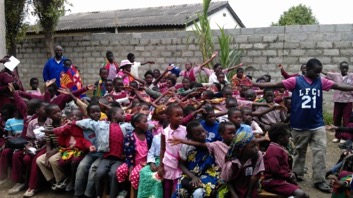 It was simply beautiful.
Former School Director, Marian Guirguis